Lutz Domestic Violence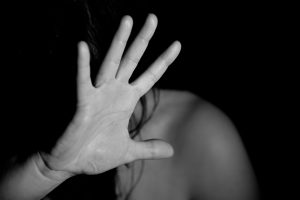 Domestic violence is a serious matter, and can be hard to define. It can be a series or pattern of abusive behaviors, can be a sudden act of unexpected violence, or can even include psychological abuse, emotional abuse, or stalking.
If you feel unsafe with someone in your life, whether they currently live in your home, have previously lived in your home, or are someone you have a close relationship with, then there are things you can do to protect yourself from the threat of future violence. Our Lutz domestic violence attorneys are motivated to assisting you with obtaining protective orders, filing for divorce, or modifying custody arrangements to best protect you and your family.
Call Law Office of Hurvitz & Feasley, P.A. at (813) 336-3616 for a Free Consultation!
Protective Orders
In every case of domestic violence brought to us, one of the initial things we do is file an injunction, more commonly known as a restraining order. This legally prevents contact between the victim and the perpetrator of violence. Such a measure is granted when there is evidence suggesting that continued contact between the two could lead to incidents of violence and abuse.
Every case involving domestic abuse or violence needs to be studies and analyzed carefully. The facts and any event leading to such incidents must be revealed in order to make the temporary injunction into a final injunction. Our attorneys will uncover all the required evidence applicable to case statutes on order to identify the most appropriate action to make. All this is done with the interest of all parties including any children that may be affected.
Divorce & Custody Modifications
Beyond filing an injunction, we can also help you make permanent legal changes to your lifestyle to better protect you and your children from the prospect of spousal abuse, child abuse, or domestic violence. Filing for a divorce, handling child custody agreements, and working to ensure your family has what it needs can be overwhelming when you are already facing such traumatic emotional issues. That's why we are here for you.
We are a complete Lutz, FL family law firm, providing dedicated, compassionate, and speedy assistance with divorce, child custody or custody modifications, relocation, and other areas of the law.
Let's Talk- Free Domestic Violence Consultation
If you feel that you need an injunction filed immediately or think that you may be in danger at home, call our firm for a free consultation with a Lutz domestic violence attorney.
Call Law Office of Hurvitz & Feasley, P.A. at (813) 336-3616 for a Free Consultation!